mysms users already know that texting on a computer or tablet is awesome. Once you've tried it, you don't want to miss it anymore. After installing mysms on your Android phone, you can send and receive your SMS messages on any other web-enabled device, like your Android tablet, iPad, Windows 8 PC, Mac etc. Today we are releasing a new version of our Windows 7 app, which you can install right away. We are keen to show what has changed.
Why should you use the mysms app for Windows 7/XP?
Our mysms desktop apps are the most convenient way to text while you are in front of a PC. Our apps, which are available for the most popular platforms, allow you to make use of great native features. Modify your notification settings or choose to open the app at the Windows startup and you won't miss a text and even your calls anymore. We here at mysms want to provide you with the most convenient way to text from all your devices.
What's new in this version?
During the last month we collected a lot of valuable feedback from you in our support forum. Texting from your Windows 7/XP PC is now even better. We improved the speed of the app and it needs less memory space. In addition to performance optimizations, we integrated new useful features:
Save attachments


When your friends share their happiest moments by sending pictures to you, you just need to open and right-click on the attachment to save it on your hard drive.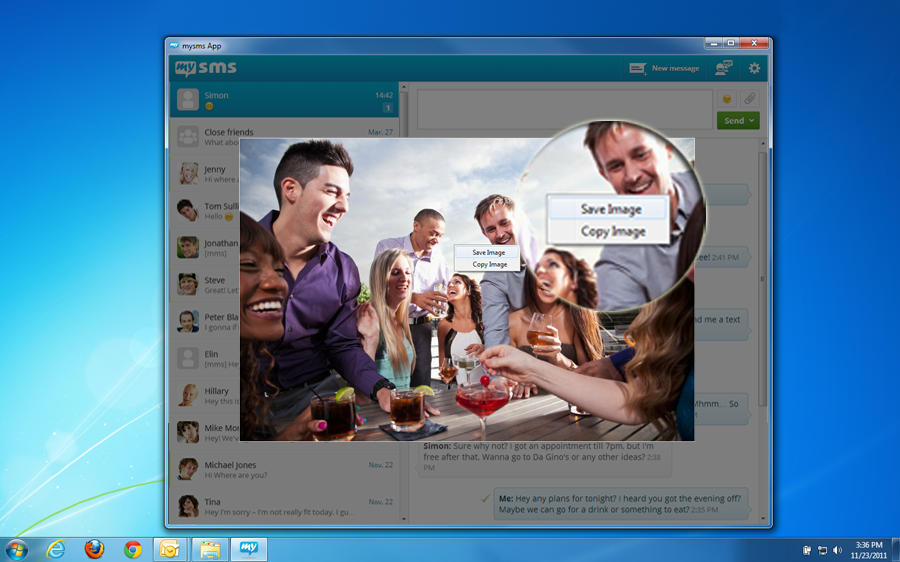 Mute notifications

Even though texting on your PC and staying up to date all the time is great, there are some expectations. Especially when you need to focus on finishing work on your computer or when you are in a meeting, it can be advantageous to mute the notifications for a specific amount of time. Right-click on the mysms icon in your system tray and choose "Notifications" to mute them for 30 minutes to 8 hours.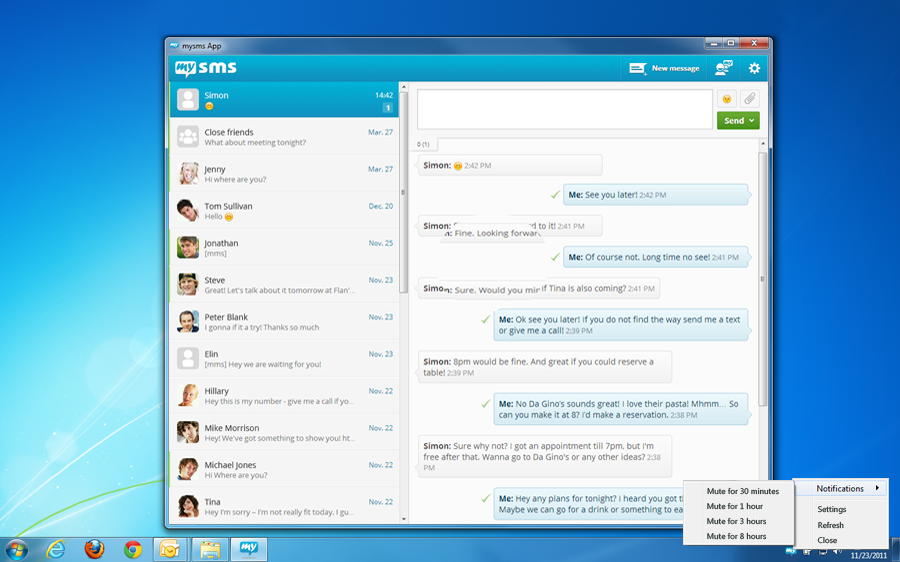 Quickly compose a new reply
When you left-click on the mysms icon in the system tray, a pop up appears. Clicking on this opens the new message view.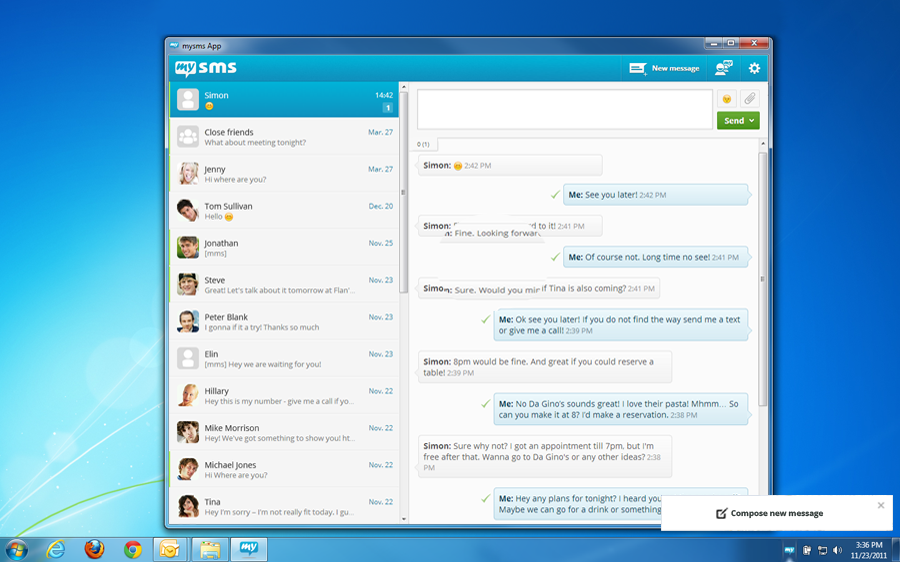 Now it's time to have a look at the app. You can use this link to install the app directly on your computer now or you can download it anytime form our website.
We did our best to provide a fast and reliable app. If you have any questions, please let us know in the comments or on our support forum.