Ever wanted to know if the recipient of your message is already composing a reply? This is now possible with our latest integrated typing notification. Last week we've released this feature for Android tablet and iPad and now we're expanding typing notifications also to Android phone, iPhone and the web.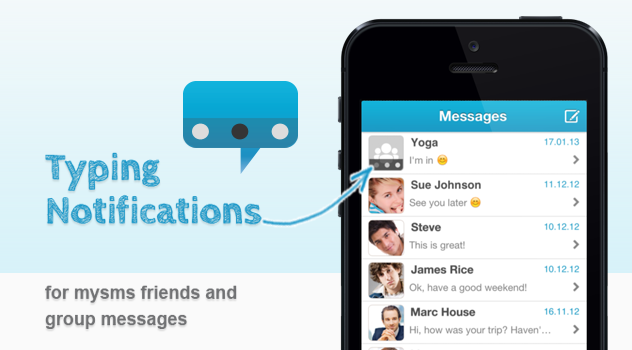 How can I see that my contact is typing?
If you have enabled contact pics you'll see three animated dots at the bottom of your photo, while the person on the other end is typing. It does matter if you are in the message overview or directly in a conversation, you will recognize that your contact is composing a message.
Do I get typing notifications for all my messages?
Typing notifications are only shown for mysms friends and they are displayed for single and group messages. For texts via your mobile carrier this feature is not available.
We are excited to offer you this feature and we hope it makes your mysms experience a lot richer. If you haven't done so, get the update now and let us know if you like it!